Read Time:
1 Minute, 31 Second
The increase in value resulting from a home renovation can vary significantly depending on various factors, such as the type and scope of the renovation, the local real estate market, and the overall condition of the property. While some renovations have the potential to add significant value, others may not generate a substantial return on investment.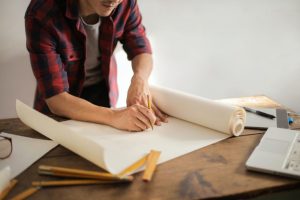 Typically, kitchen and bathroom renovations tend to offer a good return on investment, often recouping a significant portion of the renovation cost. Adding additional living space, such as finishing a basement or attic, can also increase the value of a home. Energy-efficient upgrades, such as installing new windows, insulation, or a more efficient HVAC system, may be appealing to buyers and potentially enhance the value.
However, it's essential to note that there are no guarantees when it comes to the exact increase in value resulting from a renovation. The housing market and buyer preferences can fluctuate, impacting the perceived value of specific upgrades. Additionally, over-improving a property beyond what is typical for the neighborhood may not yield a proportional increase in value.
To get a more accurate estimate of how a specific renovation might impact your home's value, it's recommended to consult with local real estate professionals or appraisers. They can provide insights into the local market dynamics and help assess the potential return on investment for your particular renovation project.